Ice Breakers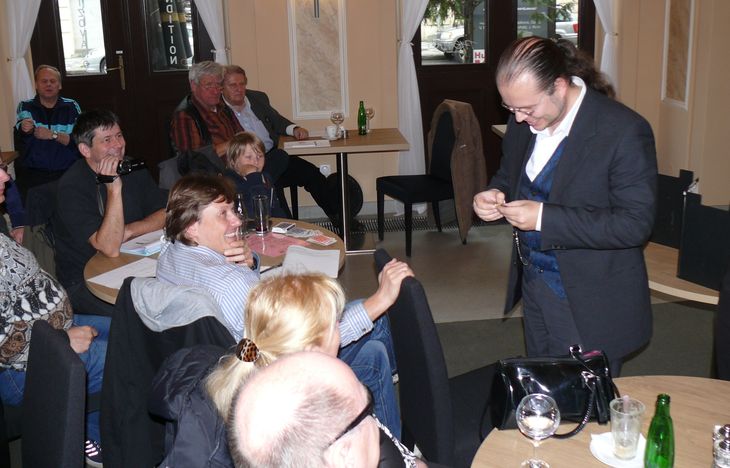 On request from a company working in the medical field and with a lot of customer interaction at conferences and other types of events I put together this workshop on how to use magic as an ice breaker. The workshop will teach the participants some effective magic tricks to use as ice breakers but will also provide information about the psychology of establishing rapport between you and a presumptive client.
At the workshop we will look at different types of meetings and how to best initiate contact depending on the situation. Doing a magic trick should only be one of the tools that you can use it's not a "magic bullet" for all meetings. But it will make you stand out and a well performed magic trick is something that people can remember for years. If that memory can be linked to your company or your product you will have a major advantage.
This workshop is somewhat outside of my usual repertoire since I prefer to not teach how to influence people but since it was requested I believe that I'm doing the right thing in offering it to those companies that might be interested.
The workshop is 3-4 hours depending on the number of participants.
"You never get a second chance to make a great first impression."
– Old saying
"It's pretty simple, pretty obvious: that people's first impressions of people are really a big mistake."
– Vincent D'Onofrio